On this page we will tell the weirdest stories of people who wanted to give us their cats or dogs for absurd reasons or who wanted to adopt animals from our shelter but were refused.
People are not the same - RESPONSIBLE ANIMAL KEEPING is a concept often interpreted in different ways. We collected some really strange cases, some of them are funny, others are rather sad, but people's indifference for the animals' welfare and fate is common in all of them.
For us, animals are not inanimate objects but living beings, capable of desire, fear and love. New stories will be published continuously. If you have encountered something similar during a rescue operation or adoption procedure, please feel free and send us a message.
---
A morning with Shrek
2010.06.03.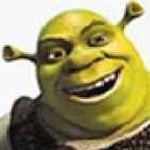 Several years ago I used to advertise my dogs waiting for adoption in one of the big newspapers.
In the name of God's Soldiers
2010.05.28.
This is a new series of our website, presenting shocking, funny, strange, or sometimes revolting, but always TRUE stories. Let's see our first post, entitled "In the name of God's Soldiers!"
Zoltán Matuschek