The Toilet Monster
2010.09.01.
Our volunteers and older visitors know very well that it's not an easy task to get into the toilet of the shelter. Not because of a long queue standing there – but there are several beings guarding the place, even though these much feared monsters are not harmful germs and bacteria living in or under the bowl. Ot at least, not all of them.

Just like in a fairytale. The prince who has to go to the toilet must stand three tests.

The first test is Ludolf, the red nosed dragon. Ludolf is easy to recognize: a small white dog with a red nose, who guards the door growling. The Valiant Warlord of the Flush.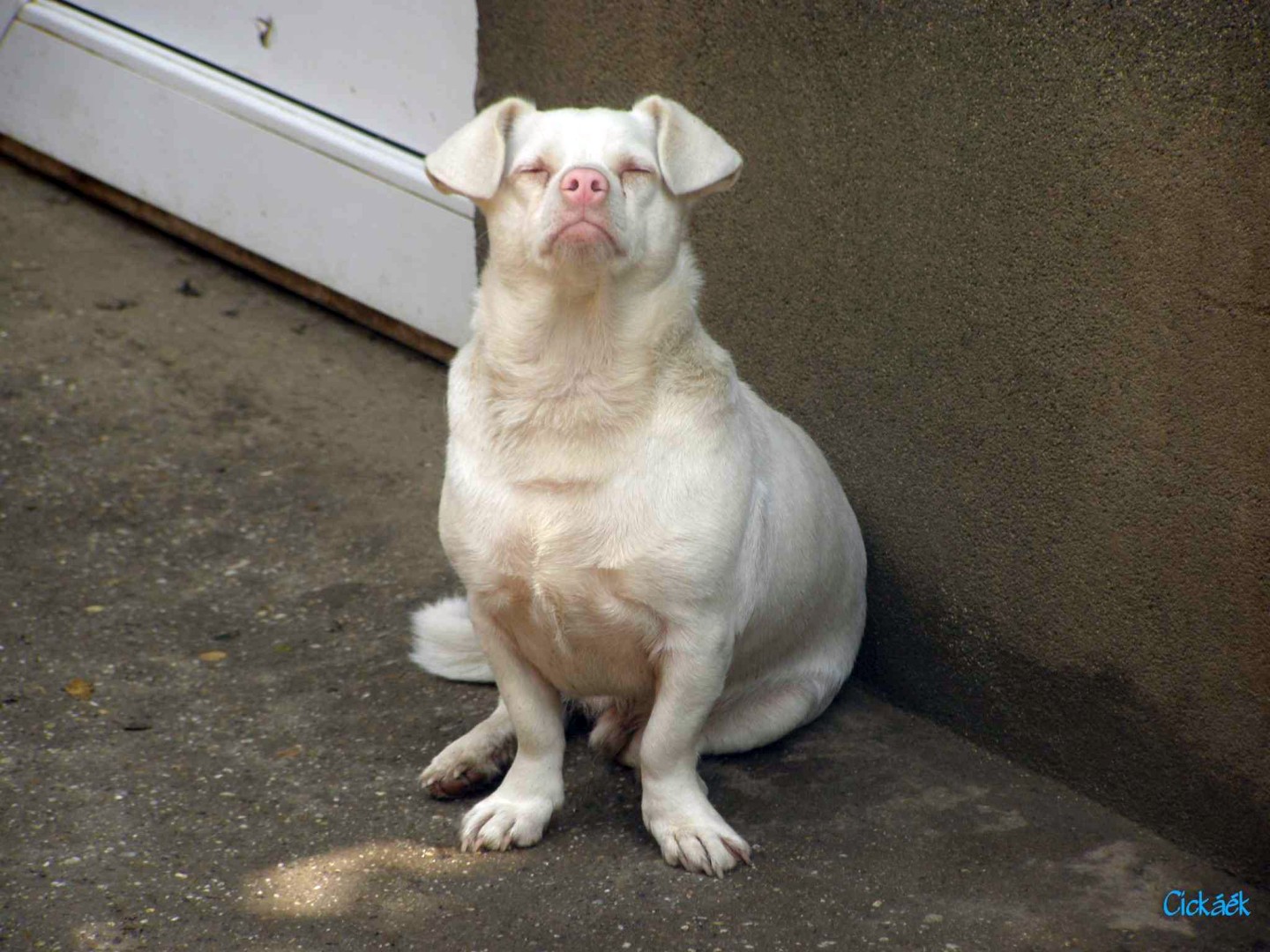 Those who survive him and pass his grinding teeth fearlessly, have to face the second test: Sultan the old dog.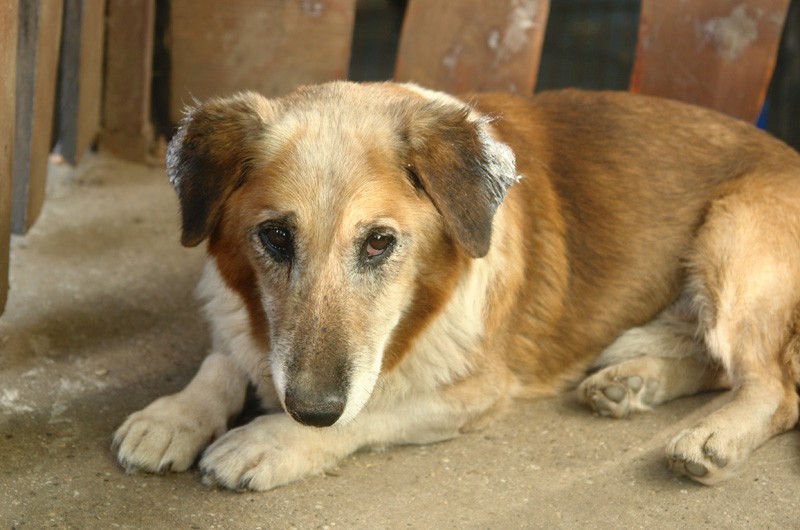 Sultan is one of the oldest residents of the shelter, who regularly takes an afternoon nap at the door of the toilet. We have seen numerous occasions when the visitors felt so sorry for him that they left without peeing, just not to wake the old one up and make him go away – it is, you know, impossible to open the door while he lies there.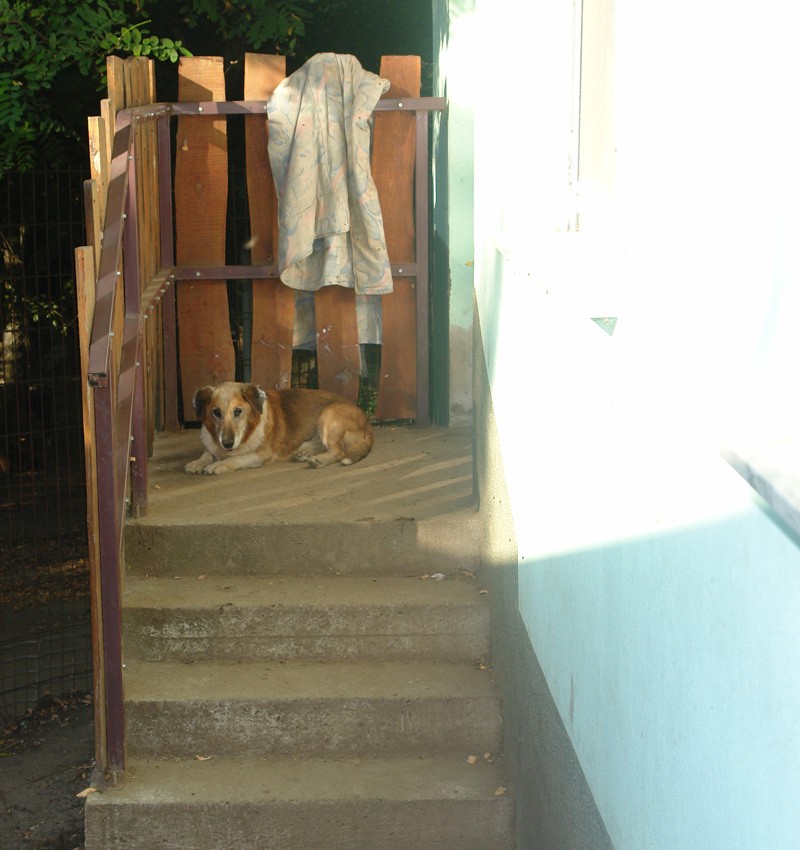 Those, however, who have a heart of stone, or who really have to pee, make the old dog move, and rush in. But there is still one test left!

The last and most horrible of all tests: the one, the only Toilet Monster.

The one who lives behind the bowl.

The one who crawls out when you wouldn't expect.
If he has a bad day, he even barks.
It is really efficient. According to our non-representative poll, 7 of 10 people jump up in horror, regardless of their pants. And the grin on the Toilet Monster's face tells everything. He really has a good time.
The Toilet Monster came to us under the name Tasli (Punch). And for a long time, he remained Tasli, and had a life just like other dogs do.
But one day he moved in to the toilet, and now that's his headquarters. And he is right: the toilet is a nice place. In the summer it is cool and dark, in the winter it's warm and dry. And the company is great during the whole year.
We wish everyone peaceful moments and and relaxed peeing in the toilet!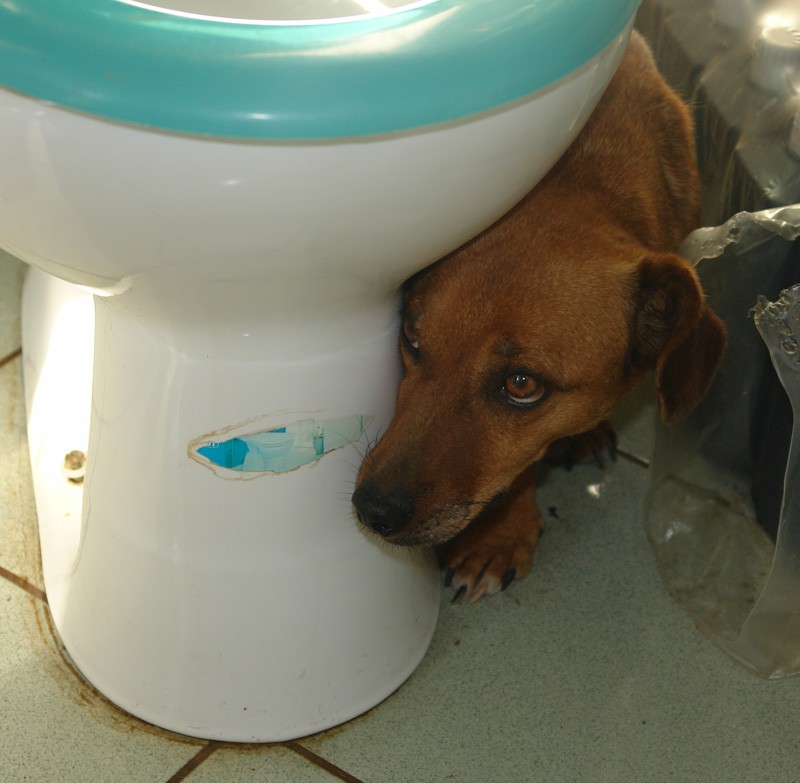 A Tetszik gomb eléréséhez sütik engedélyezése szükséges.
Share