Blindness cannot be a problem :)
2012.07.21.
Volunteers at Noah are famous for giving a chance to the one without any chance, giving hope to the hopeless and helping those dogs who would be ignored by other animal protection organisations because of being sick, handicapped or having a defect.

We, ourselves do not know the origin of our attraction to blind dogs. We do not know who our first blind dog was, or why this affection grew within ourselves. As soon as we see that a blind dog needs help, we get in contact with each other almost at the same time: 'Have you seen it? Do we have a place for him/her? Can we take it?'

Many of our volunteers have or had an adopted blind dog. Kincy, the press relations' representative of Noah owns a blind boxer, Snow, right now. Snow is always taken everywhere and always welcomed everywhere. Many people recognize that Snow lacks his eyes only from the sign on his dog harness.




There are loads of funny stories happening with blind dog-owners where we laugh together with the person asking something silly after his/her first shock. For example:
'So it is a guide-dog, isn't it?'
Is it blind?
Yes, he has no eyes.
No eyes? Then how can he walk?
Well, on his feet, as other dogs do.
These silly questions occur because these blind dogs can move, walk and run so confidently at any unknown places that others cannot recognize that there is something wrong with them. While living together with a blind dog it becomes clear that blindness is not a problem for them. The only stable point for these dogs is their owner so they can see with OUR eyes. Of course, there has to be a strong harmony between the owner and the dog. Trusting the owner means confidence for the dog.

And what is the purpose of this article? Our love: Istók.
Istók is much more than ten years old. He is a male hound mix who arrived at Baja shelter blind. He was kept among awful circumstances with many other dogs. One of his eyes might have been stung and his other eyes became blind due to an injury as well. He had been at Baja for eight months when the volunteers there asked for help on Facebook in order to avoid putting him to death.




Then we quickly started to correspond with them and thought it over whether we had enough place for him or not. We did our best so in April, 2012. Istók could arrive to Noah with the help of volunteers (thx girls!!). He did not even have a name so after a while we agreed on Istók.

After spending enough time in quarantine Istók became a resident of Noah farmyard where he behaved perfectly but a little bit shy among many other animals. It took him a couple of weeks to realise where to get some caress, his food and sleep. His life was safe by that time but of course the final aim was his adoption. His ad was put among the others both in Hungary and in Germany. To our greatest surprise a potential owner arrived right from Germany. We checked them and realised happily that there was no problem with his moving to Germany.

Of course the dog was neutered before travelling and he also had a small plastic surgery for his stung eye in order to avoid any infection.

We received these pictures from the owner of Istók and we have to admit that we cried in secret because of joy.




Istók became a happy dog with an owner but he has friends at Noah Animal Shelter who are still looking for their EYES to be able to see.

Bond



Sztyopa



Brutusz



Mikárdó apó



Borda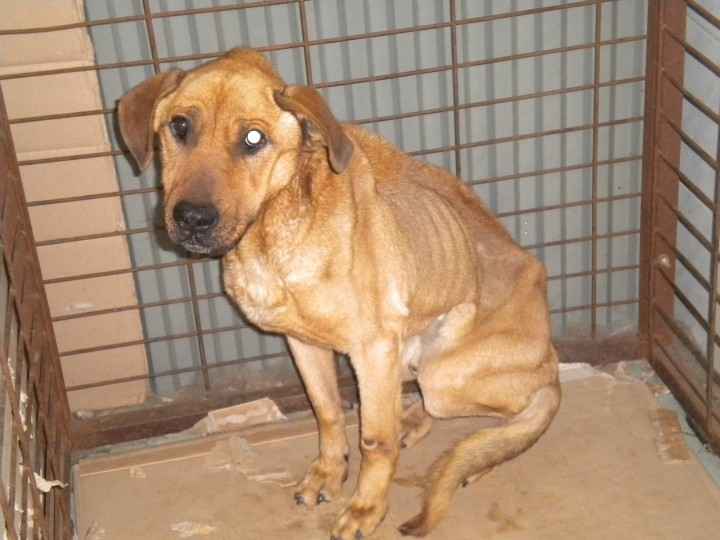 A Tetszik gomb eléréséhez sütik engedélyezése szükséges.
Share