If you have questions about Gavallér, please send an e-mail to !
Gavallér is a very young Siberian Husky male born in December 2020, who came into our care with the help of the Foundation of Animal Protection in Füzesabony.
Gavallér is incredibly sweet, a big furry clown. A perfect athlete and a wonderful friend in one! With these characteristics we would like to find a family for this young dog. What you should expect is that Huskies can be very attention grabbing with their howl, similar to a wolf howl (singing). These animals are, as their origin suggests, very mobile. If a Siberian Husky is not sufficiently stressed, it will look for something to do, which can lead to problems.
Gavallér can be adopted chipped, vaccinated and neutered.
To inquire about him and to make an appointment, call 06 30 221 12 99, Monday to Saturday between 10 am and 3 pm, or visit info@noeallatotthon.hu.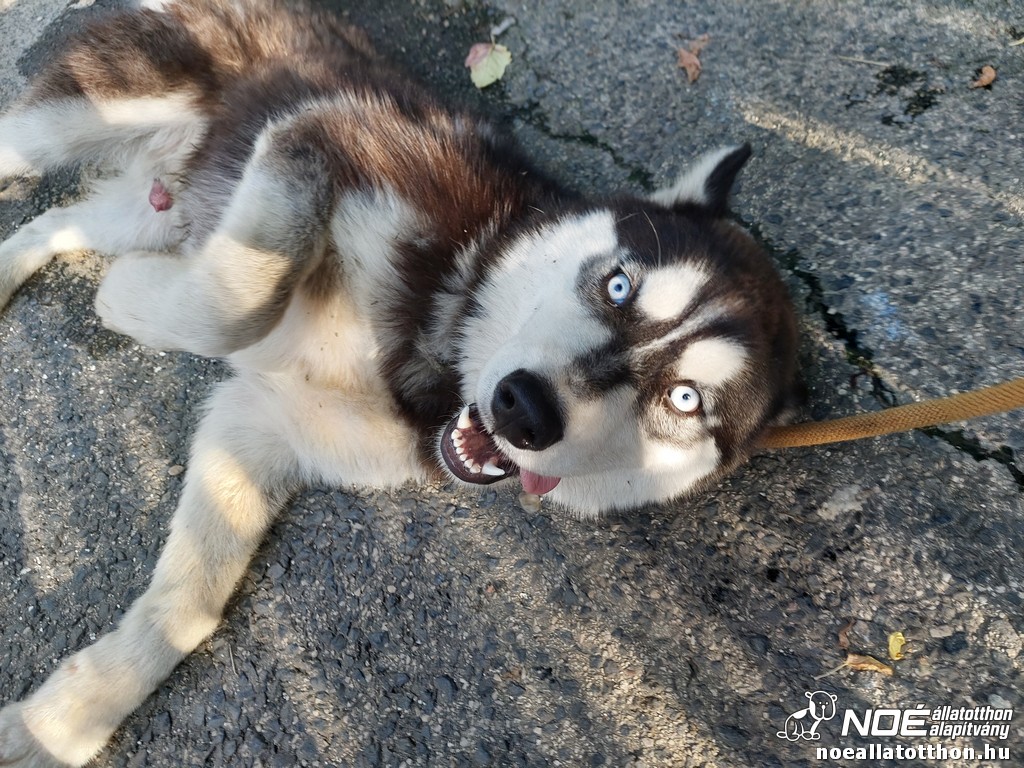 More pictures
HERE!

A Tetszik gomb eléréséhez sütik engedélyezése szükséges.