If you have questions about Beni , please send an e-mail to !
Beni was born in January 2016, he is a mix male puppy who was rescued by Óbecse's animal shelter, and he came to us from them. We have seen from the first time that he has troubles with his little legs. The trouble becomes bigger as he gets stronger and older. One of his first leg deformed like a hogweed and the other has become "S" shaped.
Of course he is under constant orthopedic control. For medical advice it's only allowed him to eat low-protein and low-calorie diet to try to slow down the too rapid growth and stop this distortion process in his body. We know that it looks terrible but according to the medical examinations his bones and joints were not distorted so he has a good chance to heal. He gets special amplifier, providing regenerative massage from a physiotherapy technician twice a week. We also make the necessary daily tasks with him to speed up the rehabilitation. Beni loves every minutes of it.
We cannot be sure but it seems that the wrong process has been stopped. He definitely looks better now and the x-rays are better too.
He is an adorable, lovely, friendly puppy who loves people and life and who think that everything is just a game. There are a lot of love and happiness in his beautiful shiny eyes. Everybody who looks at him just smiles.
His healing is a longer process but it looks like he is in a going in a good direction so we are looking for a responsible new owner who could make his life better. The new owner has to take a very regular orthopedic veterinary controls with his current vet, Dr. Boda Attila (in XIX. distrit) and also make the necessary daily physiotherapy with him. He needs the current physiotherapist's treatment.
Moreover we are looking for a consequent owner who can go to dog school with him and who treats him like a full- family member.
We have started his vaccination program but the new owner will be responsible for the completion. We adopt him chipped and with strict sterilization obligations which the owner has to complete within the specified time period which we will check!
We adopt puppies in Budapest + 30 km. For more information please call 06 30 221 1299 from Monday to Saturday, from 10:00 a.m. to 03:00 p.m.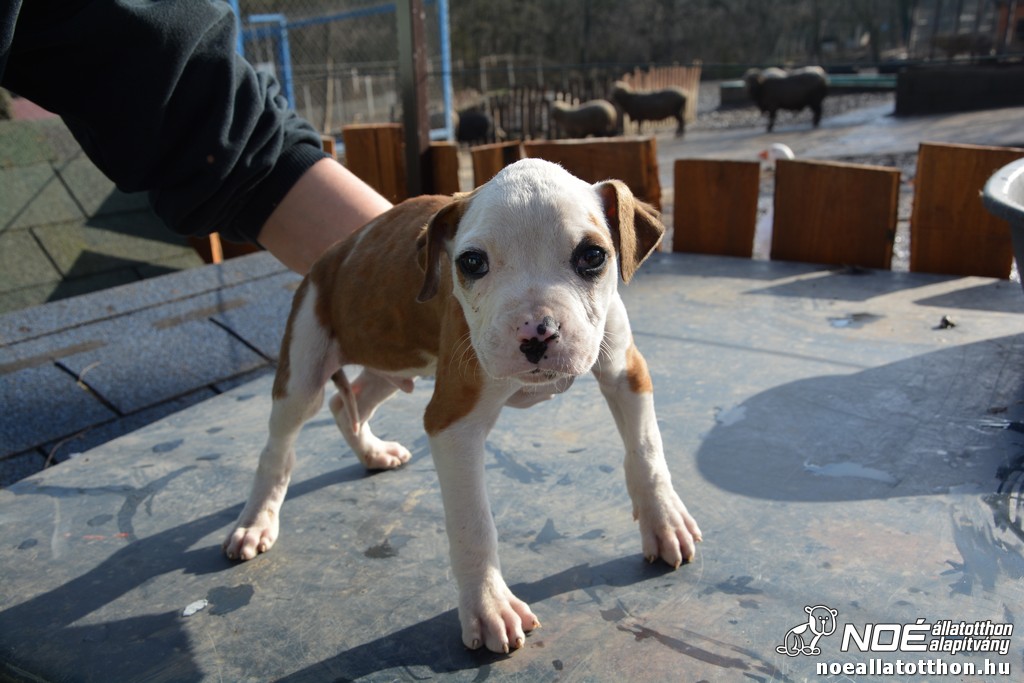 More pictures
HERE!!!
A Tetszik gomb eléréséhez sütik engedélyezése szükséges.