If you have questions about Kende, please send an e-mail to !
The Sad Heart Pet Rescue Service asked us to help a young, 1 year old dog, Kende. He was found near Route 4 with broken hind legs, which needed immediate operation. But this was not Kende's only problem: he was literally skin and bones and full of ticks and had serious helminth infection.
30 09 2013
The operation was successful, and Kende has been recovering at Noe.
He must be a German Shepherd or Malinois mix with a real puppy heart. He is really grateful, gives away tons of kisses and could eat a whole pig if had the chance.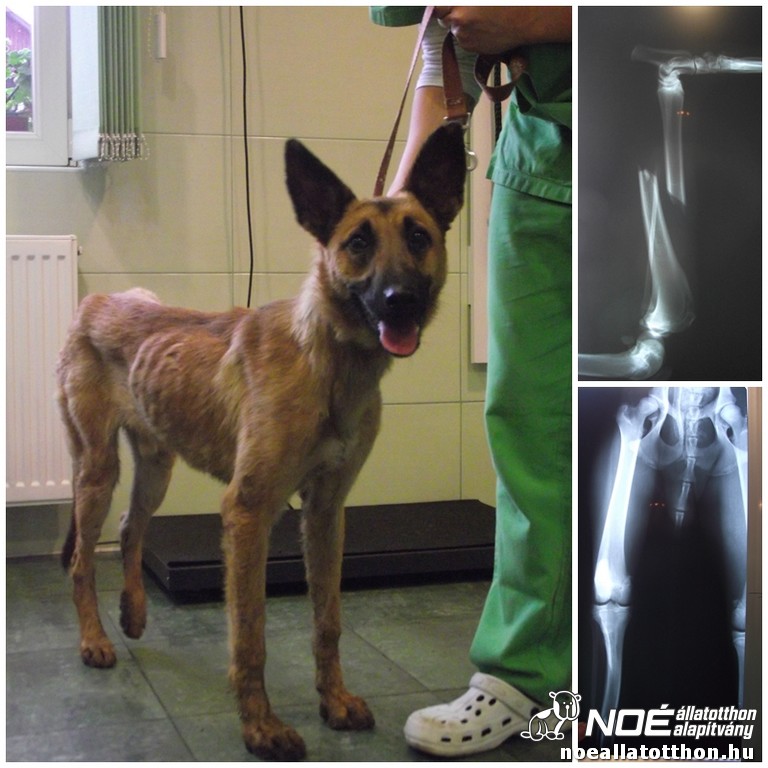 More pictures
HERE!
A Tetszik gomb eléréséhez sütik engedélyezése szükséges.