The Chow Rescue Project
2009.11.29.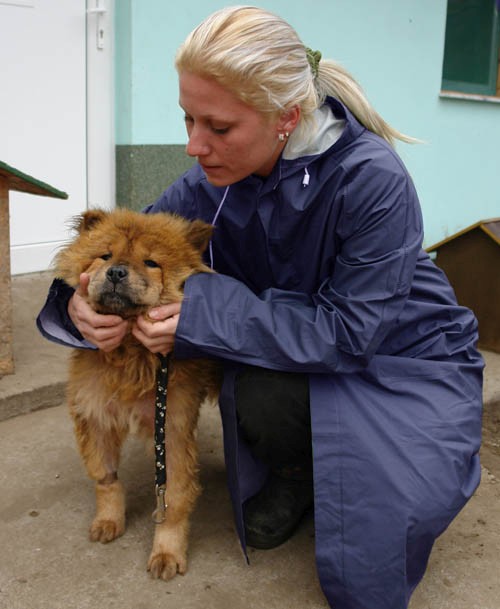 The Noah's Ark Animal Shelter Foundation's Chow Rescue Project started its work in May 2009. Our volunteers who had former knowledge of this dog breed had been involved in their rescue and rehabilitation for years, and their experience proved that a rescue project specially focused on this breed must be initiated.

As a consequence of its natural character, the rescue of chows is not easy, as they usually get attached to only one owner. They choose a master for their whole lives, to whom they are faithful under all circumstances; therefore, to be abandoned by their owner means a huge shock for these dogs. It takes much time, energy and patience to make a mentally injured chow to trust people again and to chose another master, thus the time of their rehabilitation is usually much longer than in case of other breeds. Of course, patience, care and consequent training bears fruits.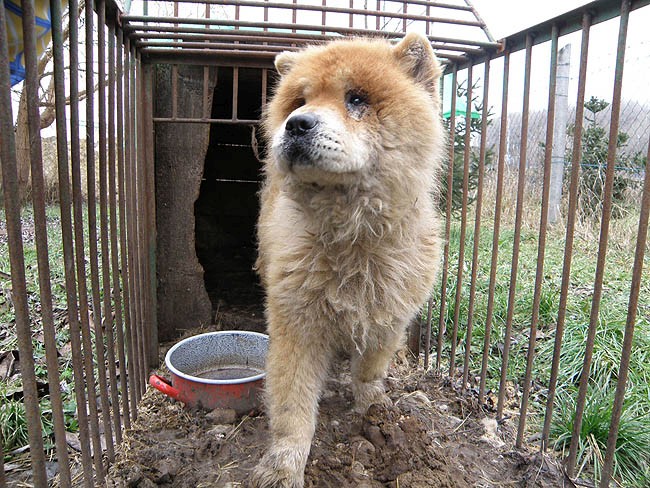 Chows can end up at the dogcatcher, on the street or in animal shelters for various reasons. Unfortunately, they are often kept by people who do not have the necessary knowledge on this specific breed and are unable to look after them properly. Even though all individual cases are different, it is always crucial to find help as soon as possible in order to prevent the development of health problems which frequently appear soon after a psychological shock.

Unfortunately this breed also has its "weakness": chows often have protein allergy and flee allergy dermatitis. In the hands of an incompetent owner the animal often develops health problems and needs several months of medical treatment. Even though chows are not fashionable, visible signs indicate the presence of irresponsible breeders: dogs suffering from displasia or eye diseases have appeared and often finish up on the streets.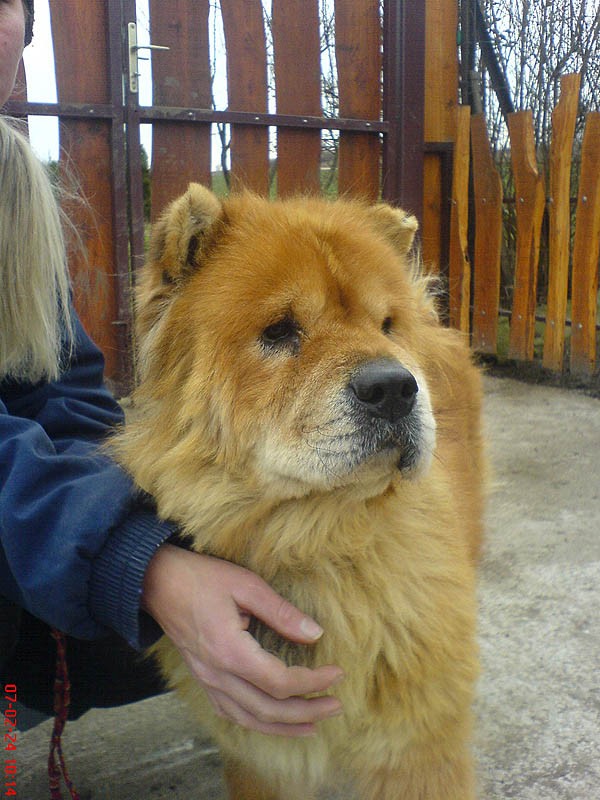 The Chow Rescue Team gives dogs for adoptions exclusively after neutralization in order to prevent further irresponsible breeding. Dogs are available for adoption only after their rehabilitation and vaccination; all of them are equipped with a microchip and can be adopted only by signing a strict contract. We follow the fate of our dogs during their entire lives.

Chows are faithful and never intrusive. Not only are they clean but also very intelligent; they observe and learn all small tricks and always strive to please their owner. They can be kept indoors as well as outdoors, and even though they are not especially sporty, they like walking with the family. It takes, however, much work to gain their respect and affection – those who are afraid of such a challange shall look for another dog breed. Those, nevertheless, who take this challange, may find a loving pet for a lifetime.

The team is grateful for any kind of donation, and is constantly looking for volunteers who can provide temporary home for a chow.

This project does not have a separate bank account number. If you would like to send money to this Hungarian bank account, please write "csau-csau mentés" in the notes section. Donations sent to the international bank account will be used by the animal shelter and not specifically by this project.

Hungarian bank account number: 11710002-20084606

International Bank Account Number of the Noah's Ark Animal Shelter Foundation: HU62 1171 0002 2008 3777 0000 0000
SWIFT (BIC): OTPV-HU-HB
OTP Bank / Budapest, 1102 Kőrösi Csoma sétány 6.

Projectleader: Ágota Dudásné Szabados
phone: 0036-20/422-9944 or 0036-20/483-0495
e-mail: agi.chow@gmail.com

Photos of chows available for adoption

Megosztom a Facebookon